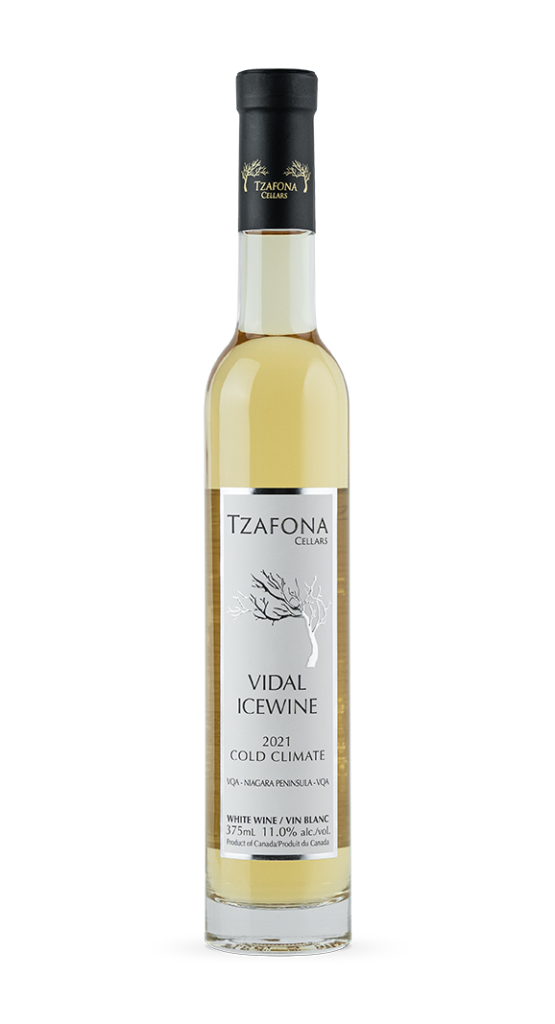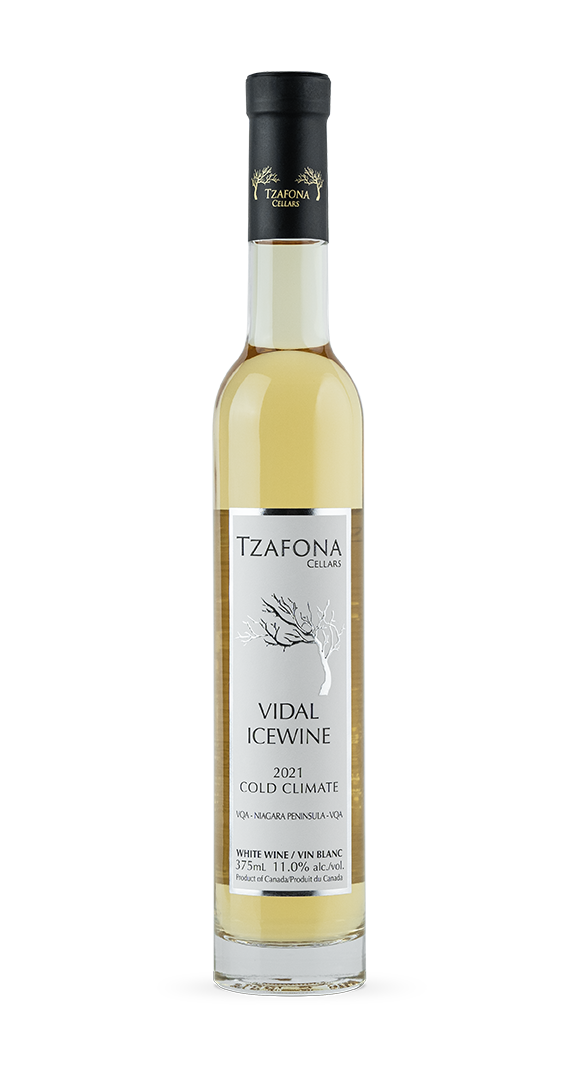 This Kosher Certified Vidal Icewine from Niagara's Tzafona Cellars has intense aromas of honey, apricot and peaches, with a perfect balance of acidity and texture on the palate.
Tasting Notes
Rich apricots and honey with a lingering aroma of fresh peaches.
More complex flavours including honey, ripe tropical fruits and lychee are present with a well-balanced sweetness. Soft citrus notes are peeking through and complement the balanced acidity in the wine.
Food Pairings
Pair this Kosher Niagara Icewine with apple honey cake or sip alongside dark chocolate.

Alcohol Percentage
11% 

Volume
375 mL